Advertisements
Dove Valley Working Gundog Club accepts no responsibility for the accuracy of items contained and described within these adverts. Any dispute must be taken up with the vendor. To place adverts on this page please email dovevalleyadverts@hotmail.com or contact Guy on 07960 796403. Adverts are £15, with 100% of the payment being donated to the annual charity. 2023 Charity is the game keepers welfare trust.
All puppy adverts will be removed after 2 weeks of the puppy leaving date unless otherwise specifed by the breeder
Labrador for Sale
Minstead Boa Vista. "Vizzy "5year old. Open Trialing Bitch. No faults make super ladies working/shooting dog companion. Hips/elbows etc all good. £3000.
Please contact Judith 07970663414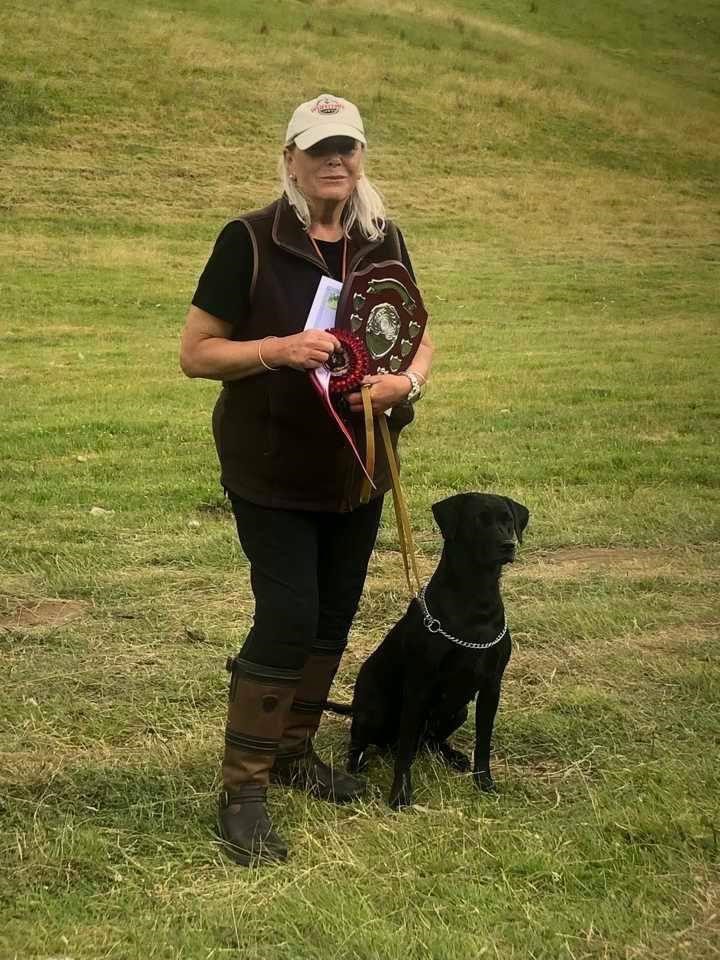 Yellow Labrador for sale
Tommy is a fully trained dog aged 2 years 3 months (as of May 2023) He loves people and dogs and wants to be with you.
DNA tested, Clear eyes but NOT hop scored.
He has ran in several tests, woprks hard for you, does not run in, had a good delivery, has picked up on shoots and will make a great shooting dog companion. Will live in or out.
Only reason for sale is lacks a little bit fo drive for the owner.
Any interest please call Bob on 07966 338623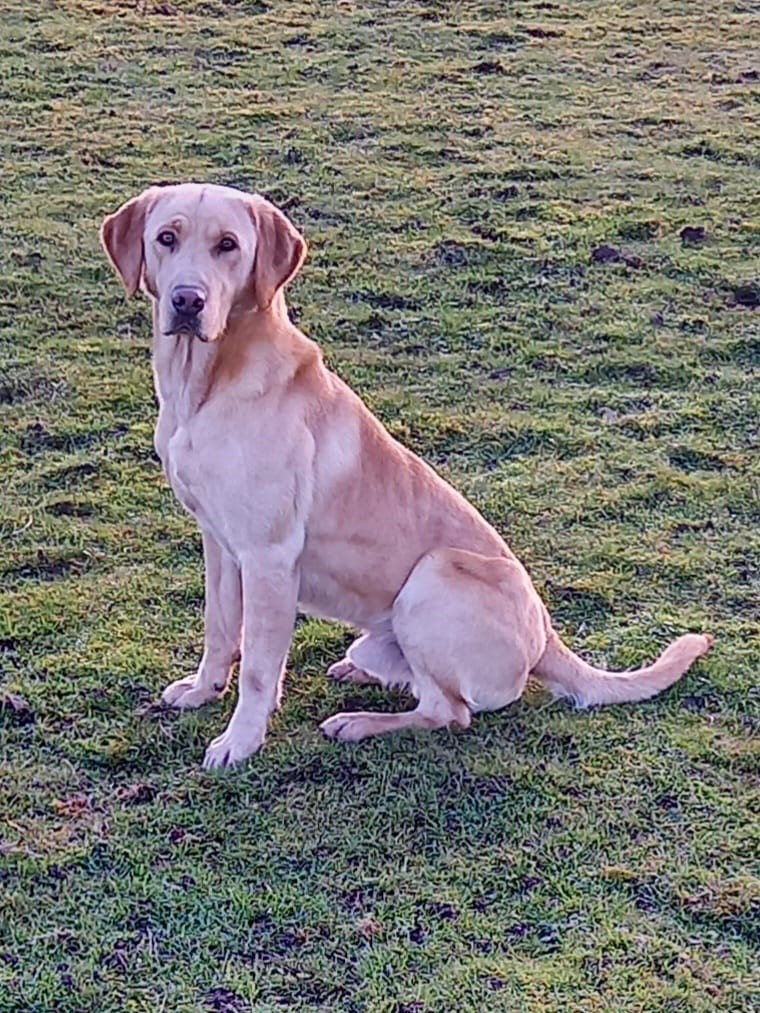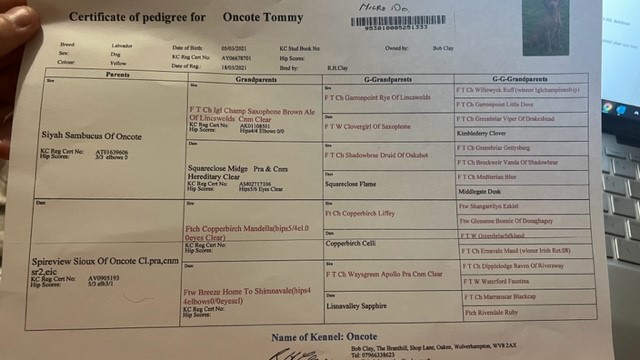 Black Labradors for Sale
Sire: Kirsty Cousin's brilliant FTCH Westerkames Rigline of Brogdenview – has reached the last 2 IGL Retriever Championships gaining DoM in 2021
Hips 3/5 Elbow 0 Current clear eye cert 19.01.2023 DNA tested
Dam: Killyrudden Blue Stocking who won the Dove Valley novice W/T last June Hips 3/5 Elbows 0 current clear eye test 06.02.2023 DNA tested
10 black pups -7 dogs and 3 bitches.All the pups will carry the chocolate gene.
Will and Polly Gibb - 01768 870 880 - 07764 185390 Gibb.wayside@gmail.com
Ready to leave 18.06.2023 £1500 Penrith (Bed and Breakfast offered to anyone collecting a pup!)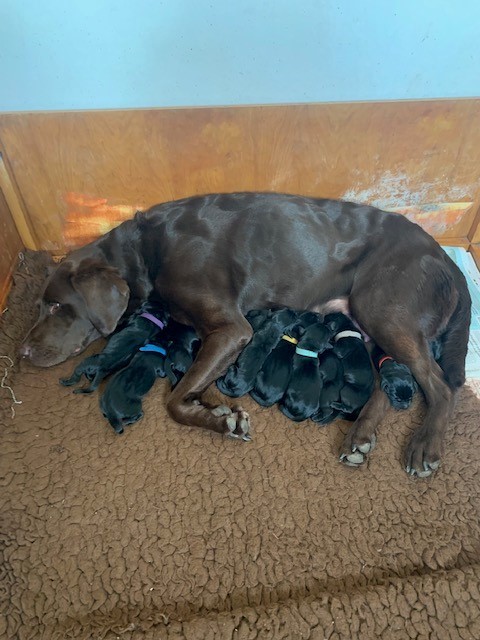 Labrador bitch wanted
Elderly lady looking as her current dog has been diagnosed with cancer. Fabulous home awaits. Please contact Jane on 07767 890189
Sussex Area
ESS Dog for sale
Both parents are health tested ,puppies will be microchip, kc registered.tails docked .contact number for enquiries .07931265639 or 07946301568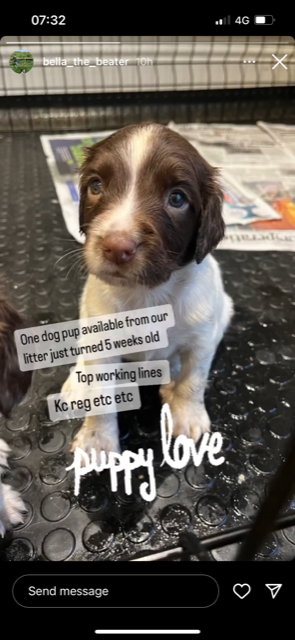 Black Labrador puppies for Sale
Full heath tests in both Dam and Sire. Full PDF document with all required information is available to interested parties
Please contact carole.byamcook@gmail.com
Black Labrador puppies
Ready 28th May
Dam: Diglake Zara - Hips 4/3, Elbows 0/0
Sire: FTCH Etomanni Comanche - Hips 2/5 Elbows 0/0
Current eye certs
2 black dogs available
£1400
Call Sam 07808026873 (Warwickshire)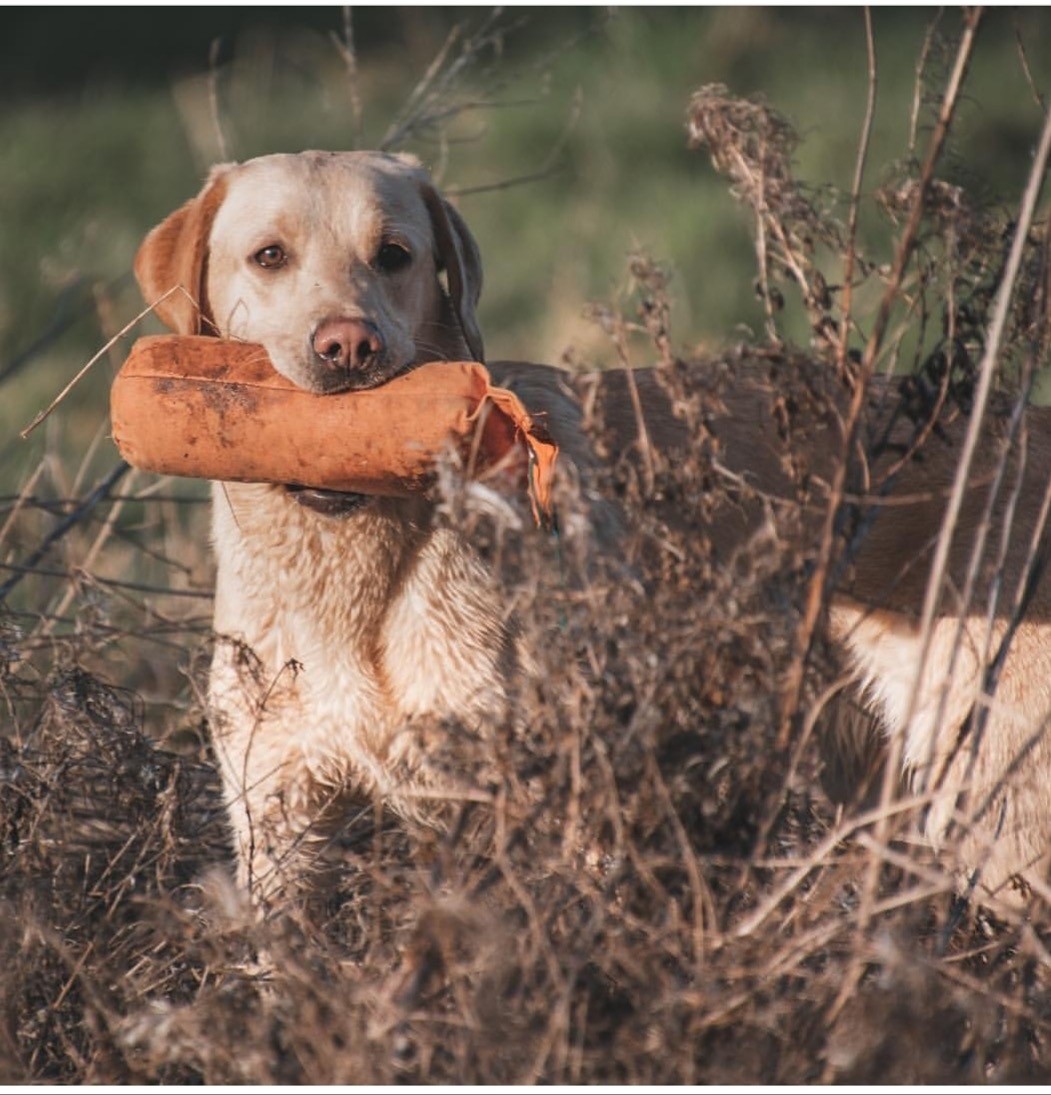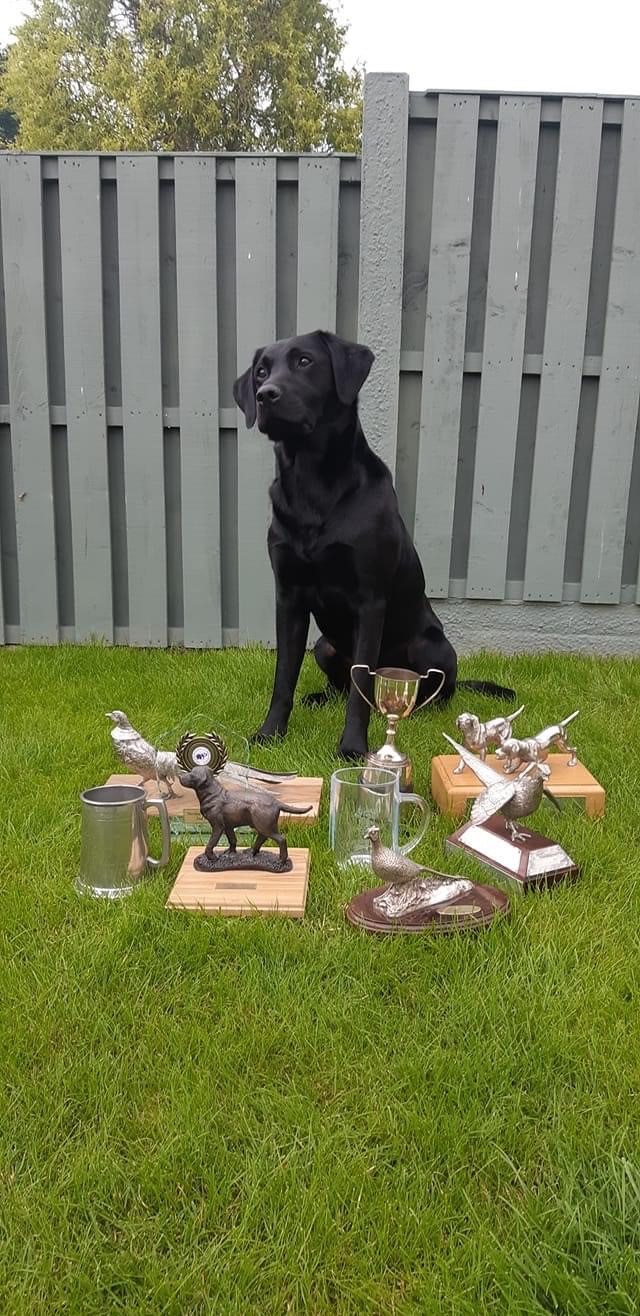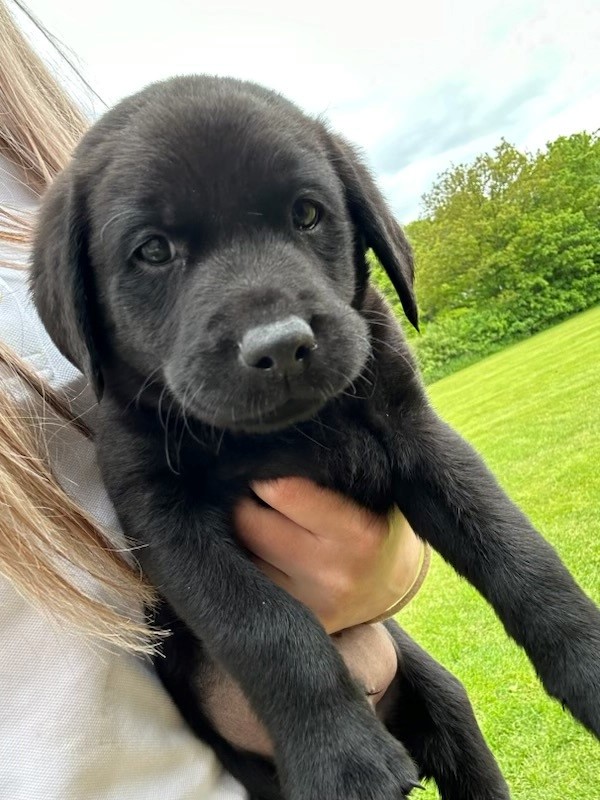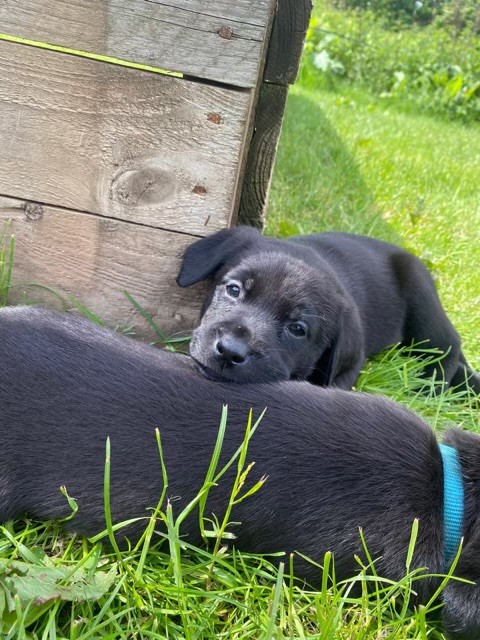 ______________________________________________________________________________
Gundog Training Equipment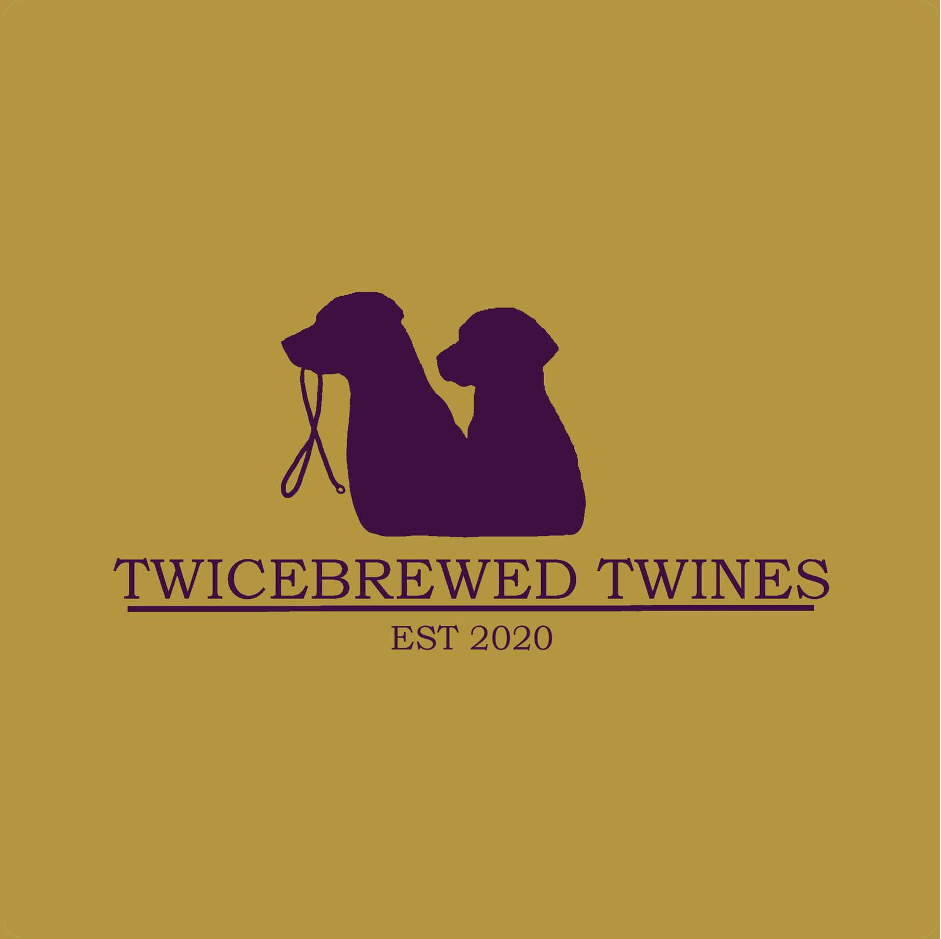 Twicebrewed Twines are a small, independent cottage business providing bespoke handmade items for all of your working dog and dog training needs.
https://twicebrewedtwines.myshopify.com/
This includes:
Slip leads
Whistle Lanyards
Training collars
Large range of Sporting Saint Dummies
Game Carriers
Whelping Collars
We are proud sponsors of Dove Valley Working Gundog Club and also offer a 5% discount to all members 😊
Please have a look at our website at our extensive range of products and please contact us to claim your discount
Henry: 07792 659728
Danielle: 07807 173444