Advertisements
Dove Valley Working Gundog Club accepts no responsibility for the accuracy of items contained and described within these adverts. Any dispute must be taken up with the vendor. To place adverts on this page please email henry.carney@hotmail.com or contact Henry on 07792 659728. Adverts are £15, with 100% of the payment being donated to the annual charity. 2023 Charity is the game keepers welfare trust.
All puppy adverts will be removed after 2 weeks of the puppy leaving date unless otherwise specifed by the breeder
Black Labrador puppy looking for Home
Currently 14 weeks old, this attractive and well socialised puppy is available. He will make a super companion / pet or a competent shooting dog. Lead trained, recall and house trained, confident with people and children, other dogs and any other situation including traffic. I kept two black dogs from a smart litter by Ft Ch Sandicliffe Jude of Millershook X Lovehayne Dixie FTW and have decided to concentrate on just one, hence the reason why he is offered to the right home. He lives in the house with our other dogs. He has a bomb proof and kindly nature… A very promising puppy.
Both parents hold current BVA Eye certs, Hip and Elbow Scores, fully clear by DNA.
More details upon request – sensibly priced. Contact Richard Edwards [Lovehayne] 0778 626 7395 or email 'lovehayne@outlook.com' We are located in South Wales – just north of Cardiff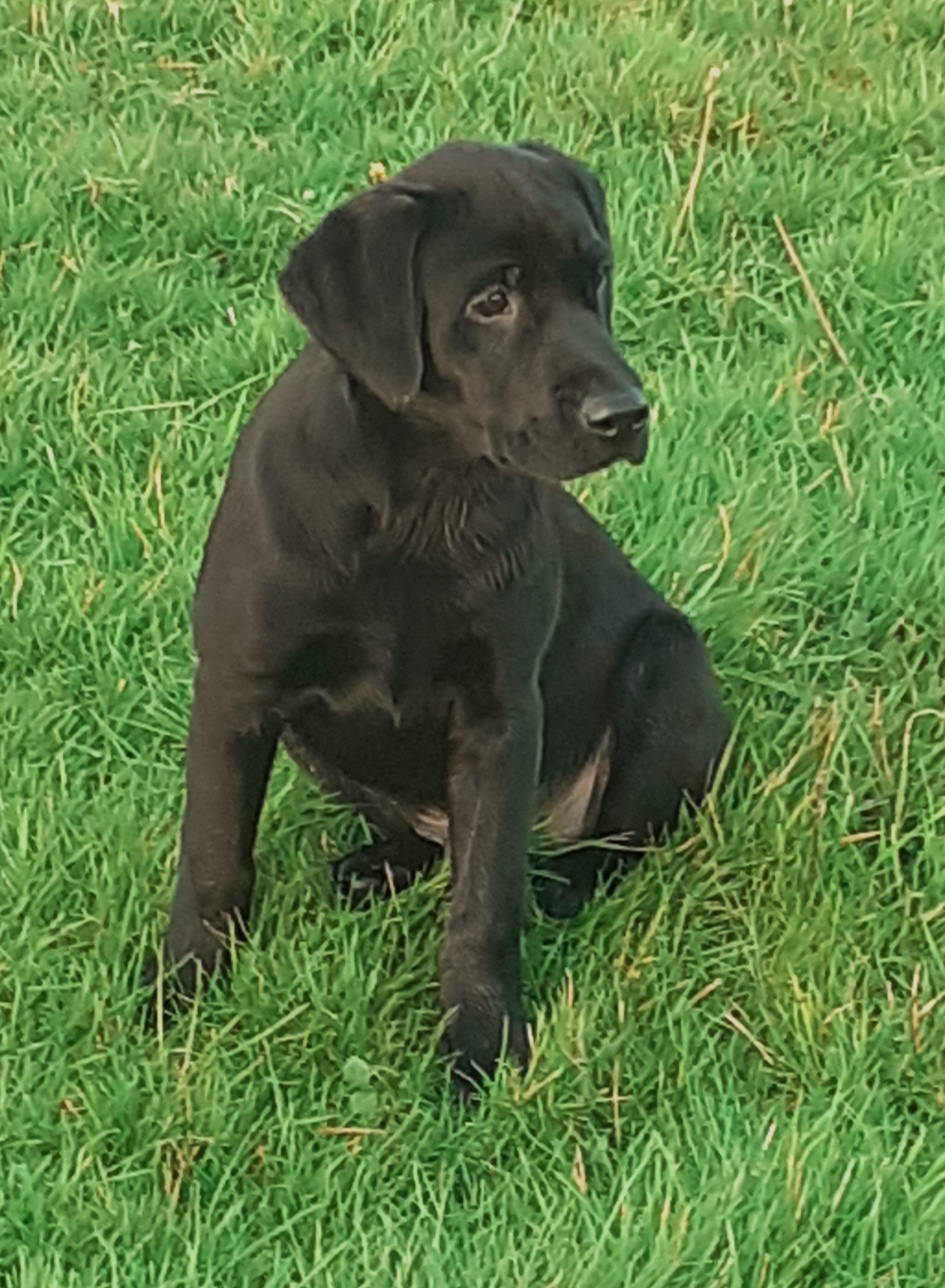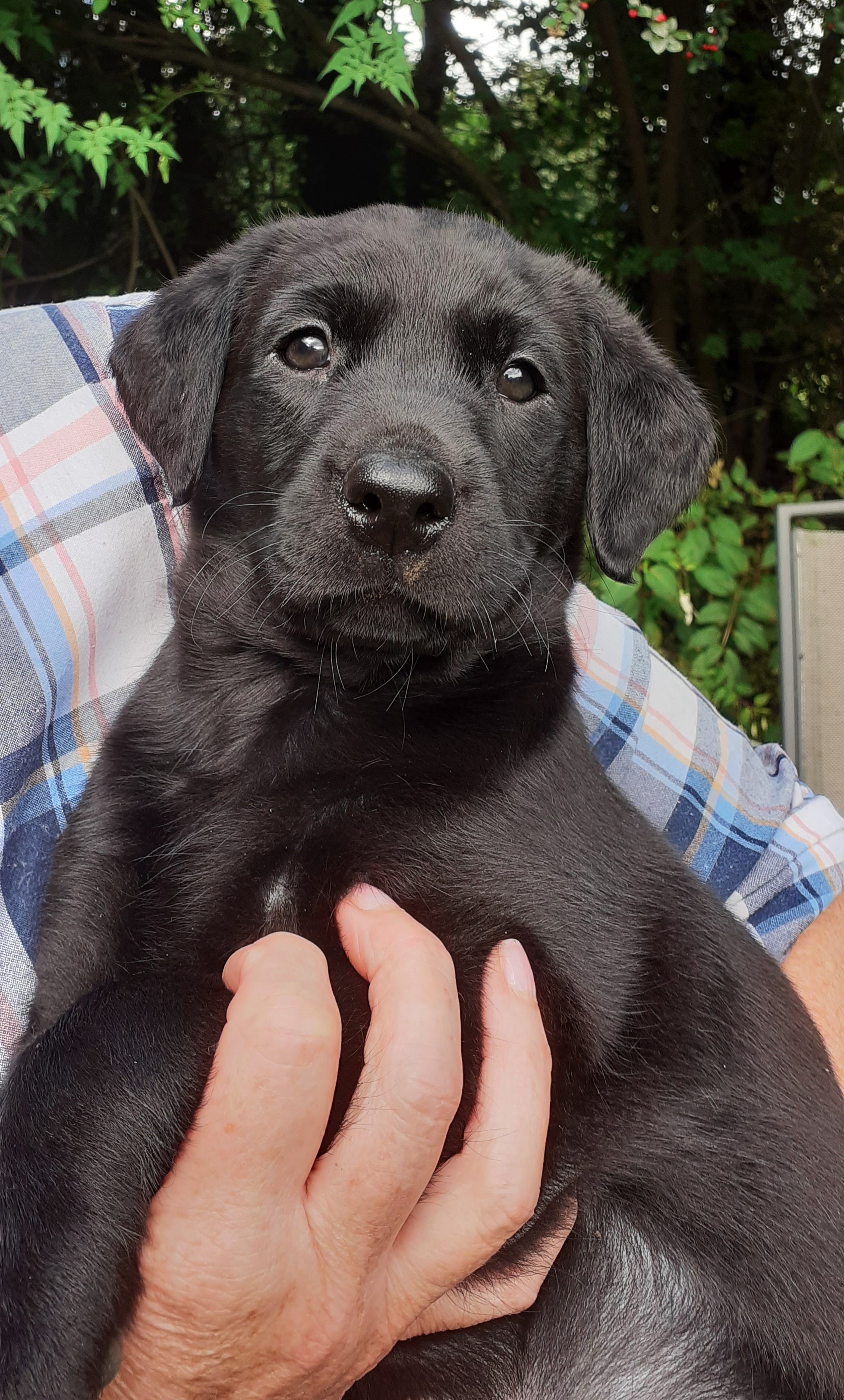 Cocker Spaniels for Sale
Wilsic Prairie Girl X FTCH Craiwarn Lumiere
1 Golden Bitch, 1 Golden Boy, 2 Liver Boys, available from 20/11/2023
Dam is a lovely stamp, with excellent trainable drive and is used regularly on my local shoot dogging in, in the beating line as well as sweeping up and picking on request. She has excellent pedigree with FTCH lines.
Sire is a smart dog and oozes style. He is a FTCH and super hard hunting dog with an excellent pedigree and looks to match! He has an excellent nose and works the beating line with style.
Puppies are:
KC registered
Legally docked & dew claws off, paperwork ready on departure
Wormed
1st Vaccine can be done on request
Dam & Sire fully health tested including BVA eye test
For further information call Maria - 07743 816 457.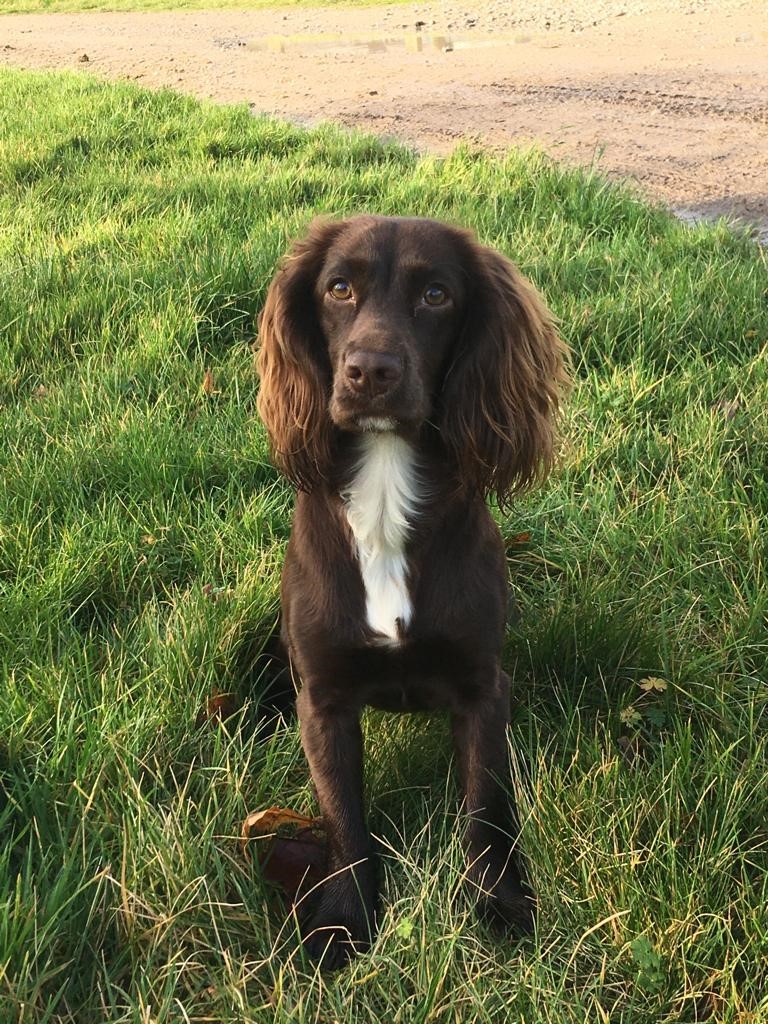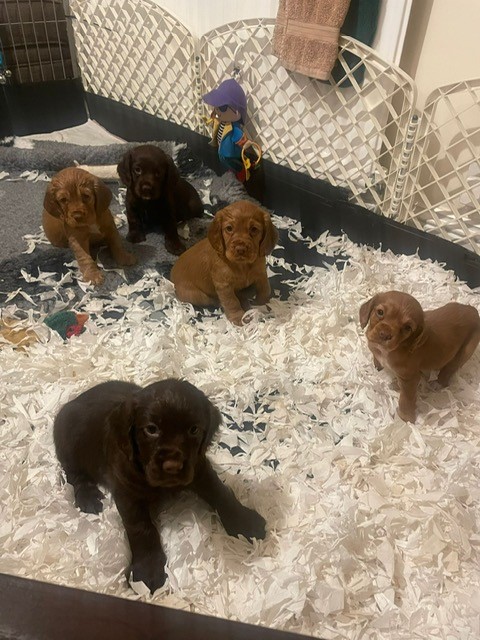 Cocker Spaniel for Sale
I have for sale a young (almost 12 month old) male cocker spaniel.
Kc registered.
He came to me for some training from a pet home and never left. We have tackled lead walking and and some very basic training.
He is a very quick learner and is ready for a job and further training. He's a lovely lad. He just needs more to life than a pet home. Good on house and getting use to a kennel.
If interested please get in touch with Helen 07855 272416 or helenfern7@gmail.co.uk
Based in Burntwood, Staffordshire.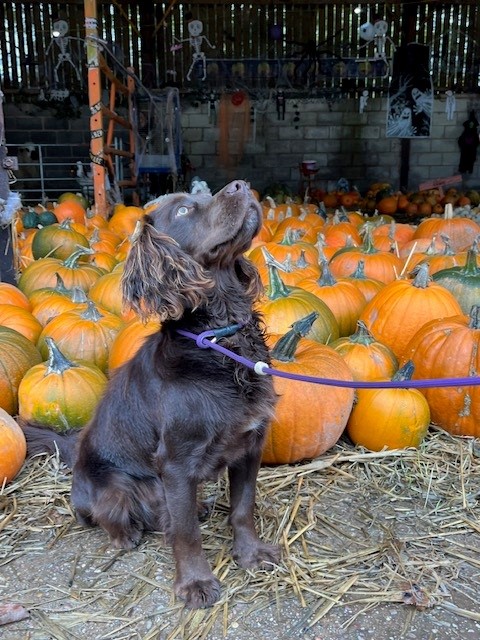 Labradors for Sale
READY NOW- Fox Red (yellow) Labrador Puppies
-FTCH Arcklebear Caribou X Harrocks Sandy (dam from FTCH Levenghyl Malusi, grandsire Beileys Aguzannis of Fendawood). IGL runners, sire in England Selection test this year.
-Parents Hips 0/1 and 2/2 Elbows both 0
-Eyes and genetic screen clear
1st vaccine, microchipped, vet checked, wormed, puppy pack included
Discounted for Dove Valley Members
Located Nr Capesthorne Hall, Macclesfield, Cheshire
Contact 07802888814 for more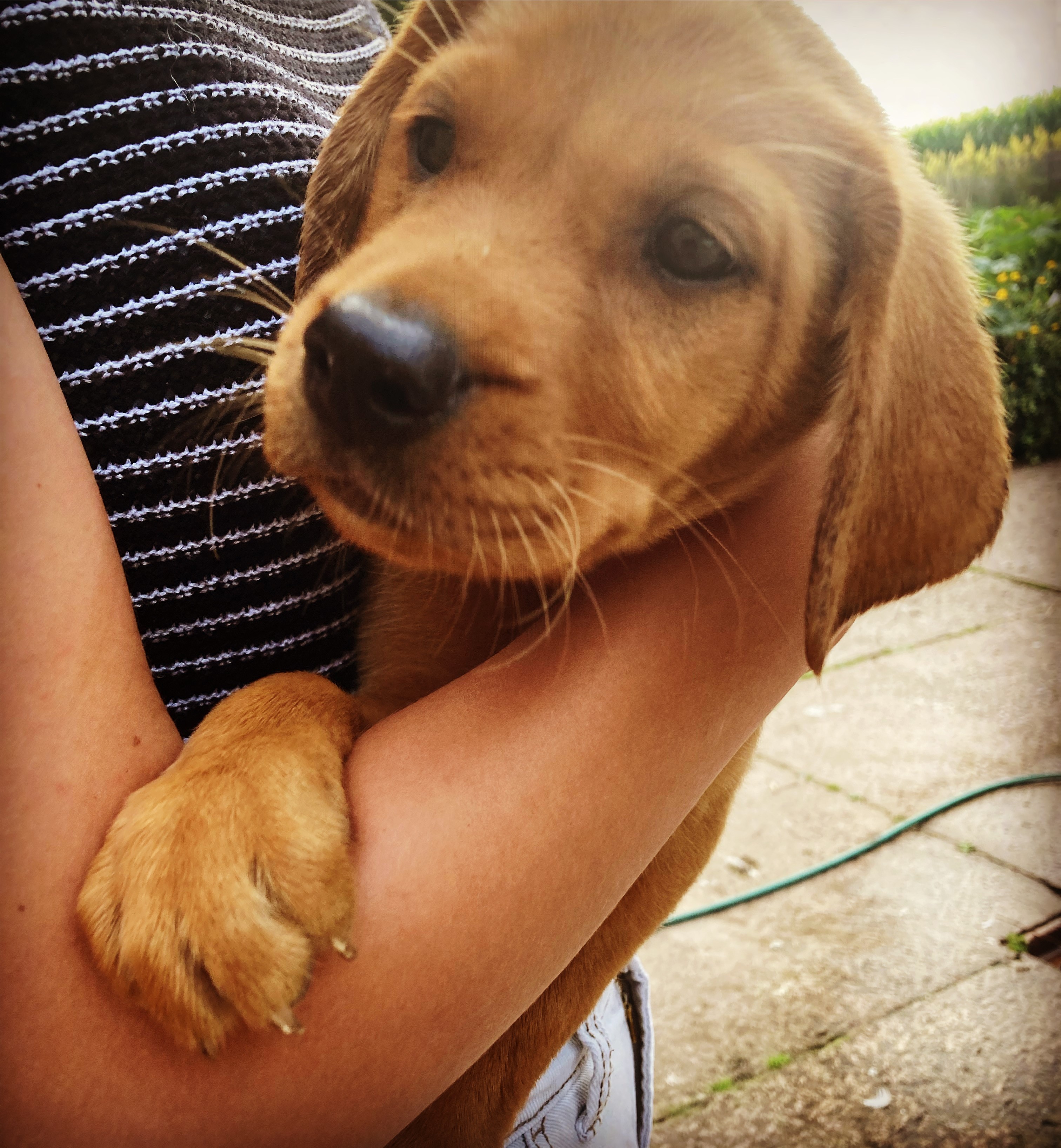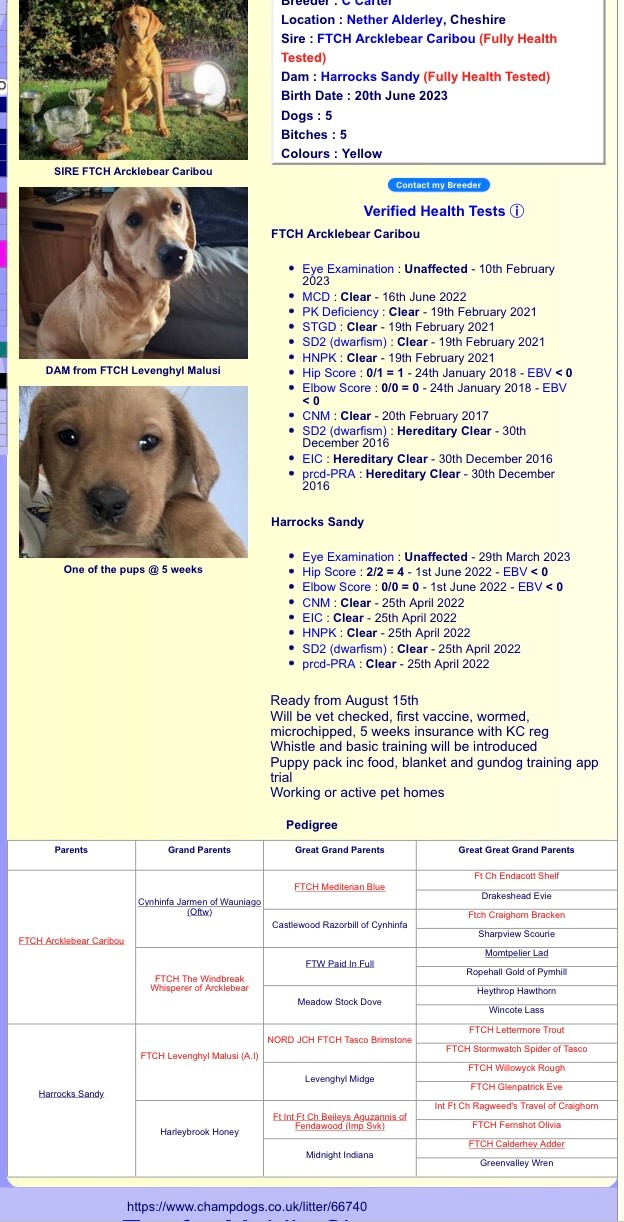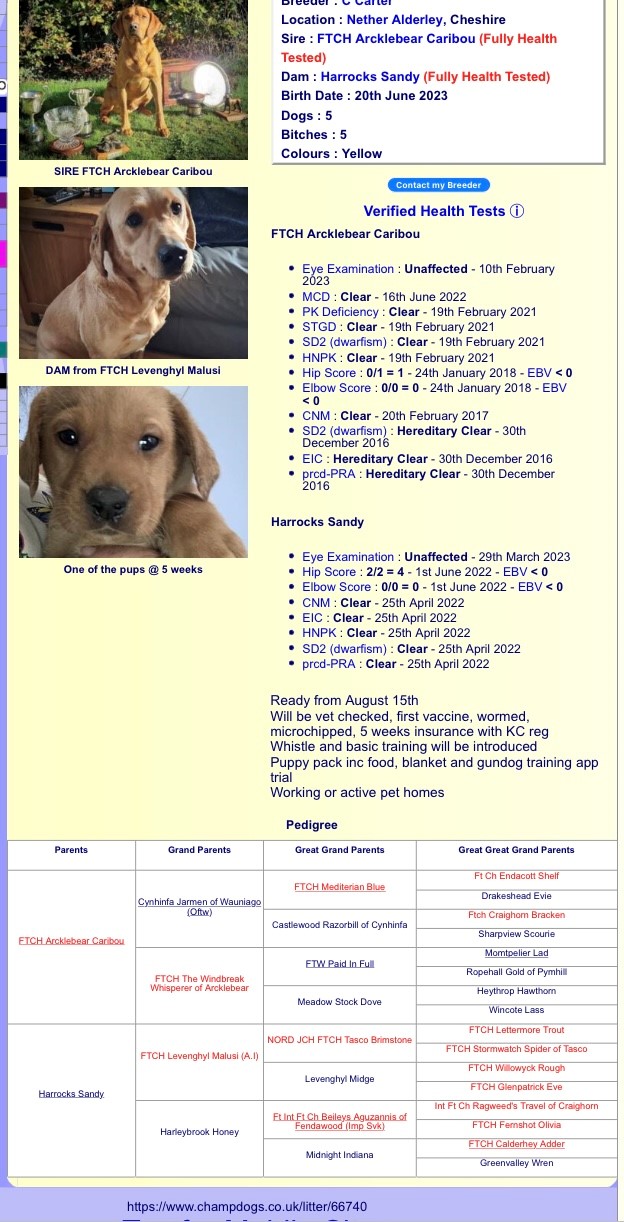 Rabbit Pen for Hire
Rabbit pen available for hire from August 2023 - October 2023.
50 rabbits in a pen 120 yards x 45 yards. suitable for both retriver and spaniels
Charges applicable - booked required
Please contact Eric on 07813 042811 if interested
______________________________________________________________________________
Gundog Training Equipment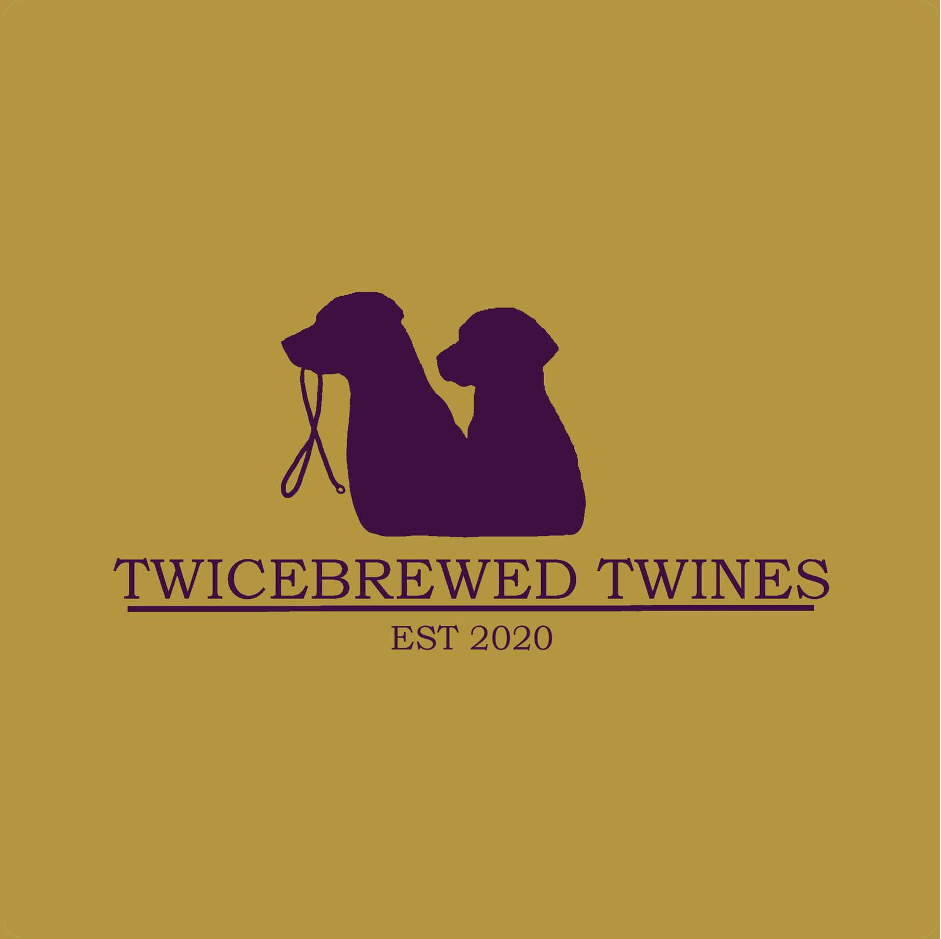 Twicebrewed Twines are a small, independent cottage business providing bespoke handmade items for all of your working dog and dog training needs.
https://twicebrewedtwines.myshopify.com/
This includes:
Slip leads
Whistle Lanyards
Training collars
Large range of Sporting Saint Dummies
Game Carriers
Whelping Collars
We are proud sponsors of Dove Valley Working Gundog Club and also offer a 5% discount to all members 😊
Please have a look at our website at our extensive range of products and please contact us to claim your discount
Henry: 07792 659728
Danielle: 07807 173444