Advertisements
Dove Valley Working Gundog Club accepts no responsibility for the accuracy of items contained and described within these adverts. Any dispute must be taken up with the vendor. To place adverts on this page please email dovevalleyadverts@hotmail.com or contact Guy on 07960 796403. Adverts are £15, with 100% of the payment being donated to the annual charity. 2022 Charity is MIND.
All puppy adverts will be removed after 2 weeks of the puppy leaving date unless otherwise specifed by the breeder
Yellow Labrador Puppies
Ready from 1st September.
Yellow (Fox Red)
Dam Peg dog
Sire younger in training Copperbirch, Greenbriar, Levenghyl, Bedgebrook in pedigree, his sire works most days of season
KC Reg 40+ FTCHs &FTWs in pedigree
Dams sire Levenghyl Malusi IGL merit, Grandsire IGL Winner Returning Champion Beiley's Aguzannis Of Fendawood
Both good natured. Puppies socialised with children, household and farm noises and small livestock
Vet checked, parents health screened (hips,elbows, eyes, KC Labrador combibreed DNA tests all negative), microchipped, 1st vaccine, puppy food, blanket and gundog training app included
Please ring Charmaine on 07802 888814 for more details (located Cheshire)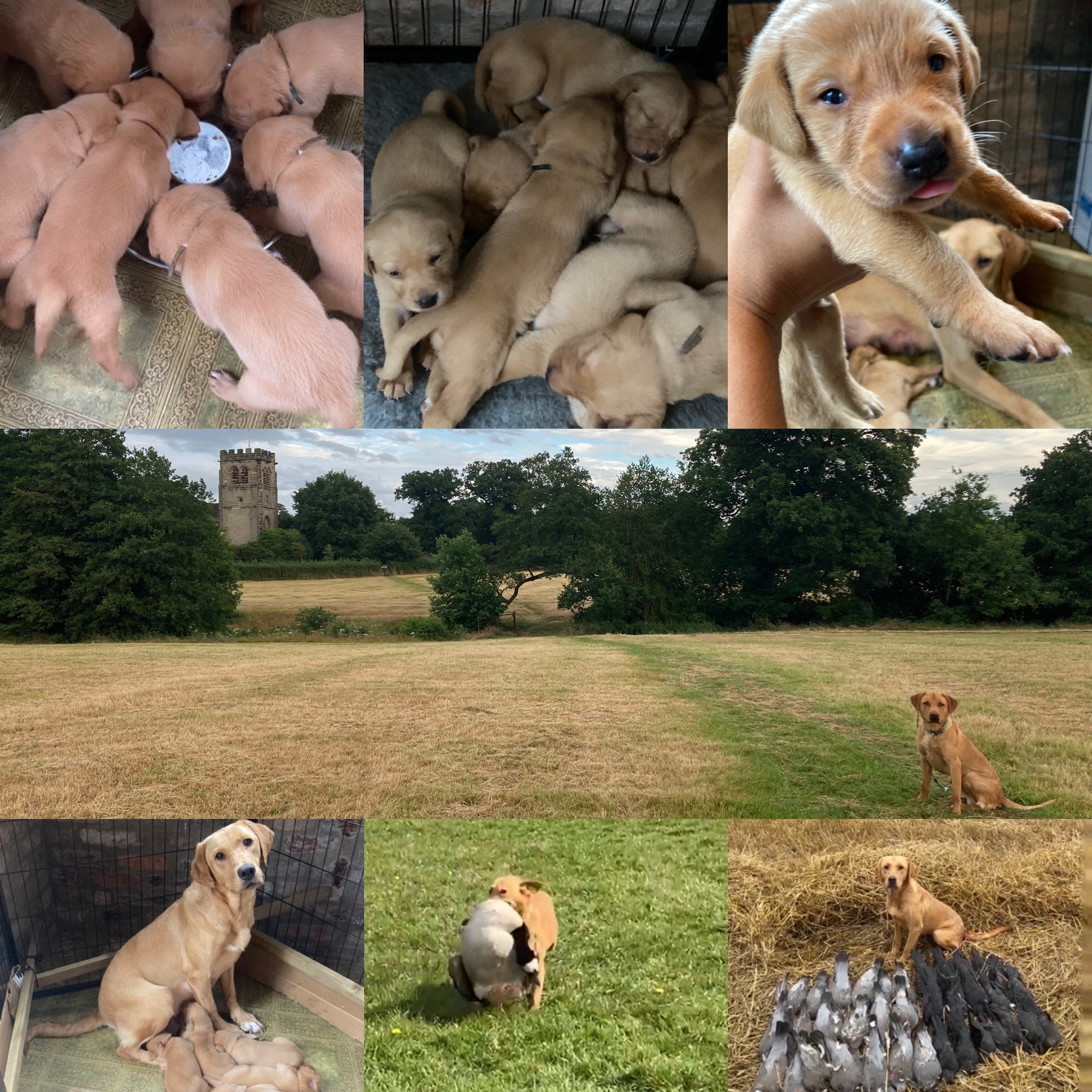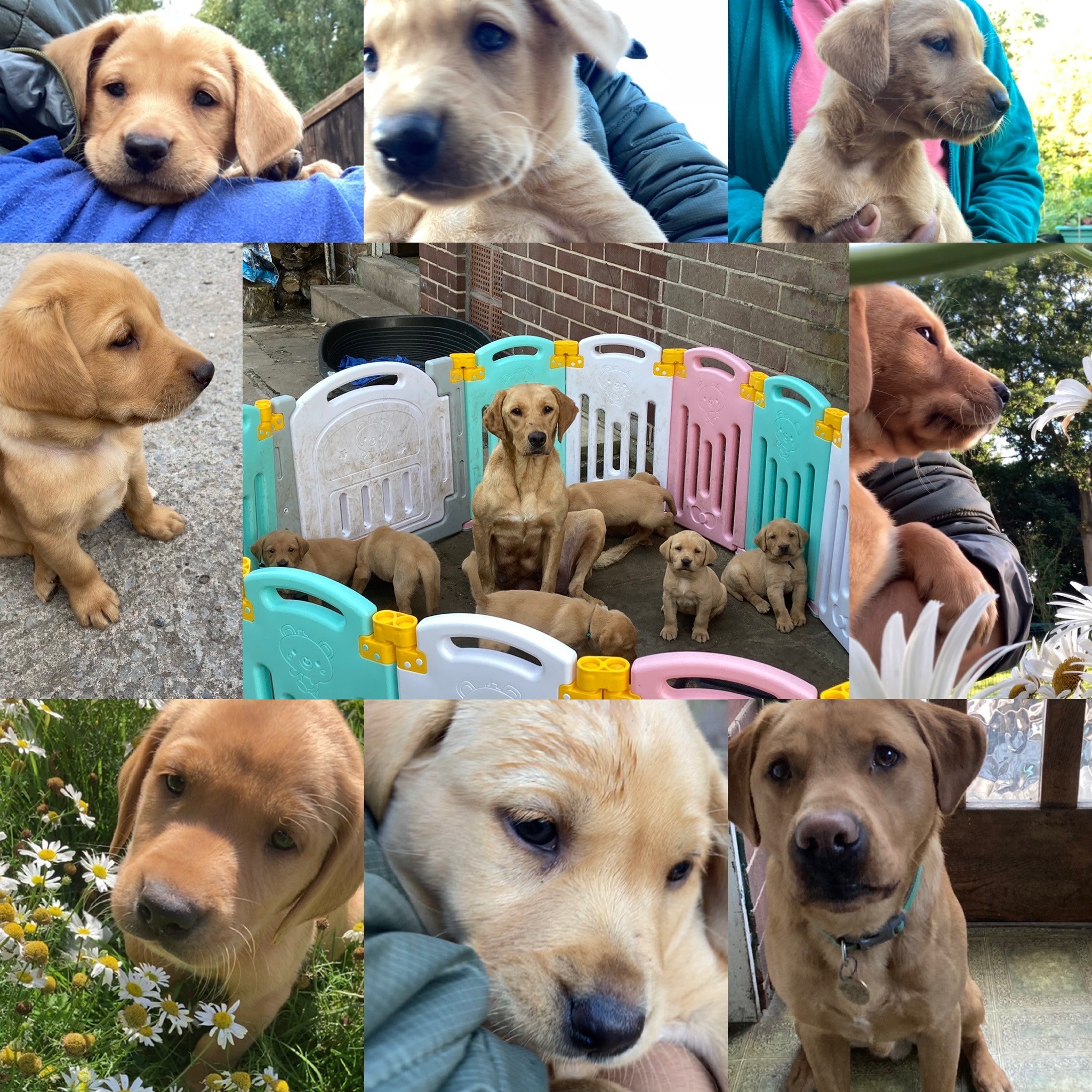 Labradors puppies for sale
Superbly bred litter born 26 July 2022.
Sire: Drakeshead Fisk of Leacaz (FTCH Troddenmills Full Throttle of Leacaz ex Drakeshead Emilia)
Dam: Lowforge Pandora (FTCH Saxaphone Brown Ale of Lincswolds ex Lowforge Elvira)
1 Bitch and 4 Dogs available.
For the latest pics of the pups please follow the link below and scroll down to Other Litters.
AT STUD / FOR SALE / OTHER LITTERS | lowforge-gundogs (lowforgegundogs.co.uk)
Please contact Gary Ellis on 07967 032925.
German Wirehaired Pointer Puppies for sale
Beautiful litter of eleven , 6 bitches , 5 dogs , born 2nd August 2022
The Sire is Mustwork Uland Hip Score : 2/2 = 4 Elbow Score : 0/0 = 0 vWD Type II : Hereditary Clear
The Dam is Tickencote Side of Angels Hip Score : 3/6 = 9 - 12th July 2019 vWD Type II: Hereditary Clear
The dam of the expected litter is bred from CH FT CH Tickencote Talk Tonight, Sire is SH CH AM CH Kimmax Bourbon JW. Our bitch is first and foremost a working girl with pace but has also been shown with some success at championship show level. away from this we find her to be a most loving and loyal family dog. The Sire of the expected litter is the most handsome Mustwork Uland , he is a Keepers wife's dog, worked on a mixed bird shooting estate and lightly shown in the summer months. Bred from import DD German, Norwegian, and Danish lines. Miles is a driven hunting dog used mainly for dogging in and picking up. He has a soft kind temperament, good with adults, children and other dogs.
The pups will be ready to go to their news homes at 8+ weeks around 26th September 2022. They will be Kennel Club
registered , legally docked ,dew claws removed , wormed and microchipped. Priority will be given to homes where the pups minds as well as bodies will be kept active.
Please ring 07968 330089
Chocolate Labradors for sale
3 Chocolate Labrador Dog Pups and 1Black bitch available mid September.
Field Trial Champions/Winners on both sides of pedigree including 2016 Retriever Championship Winner.
These pups were bred to produce healthy, biddable dogs suitable for Trials, Shooting Companions, or Family Pets.
Braidenvale & Flashmount Gundogs.
Please ring Derrick Capel or Linda Partridge on 07932 774862 or 07985 458521. (Leicestershire)
Wanted
Lady, recently widowed, living on a small farm in the area of Henley-on-Thames, Oxfordshire, is seeking a retired Labrador.
(About 8 years old). She would like a bitch but if the right dog is available she would be happy. Preferably one that is used to being indoors. She does not mind what colour. Her dog has died and she would like a new companion to give a loving home to.
Please telephone Sue 07976 601842.
___________________________________________________________________________________________________
Gundog Training Equipment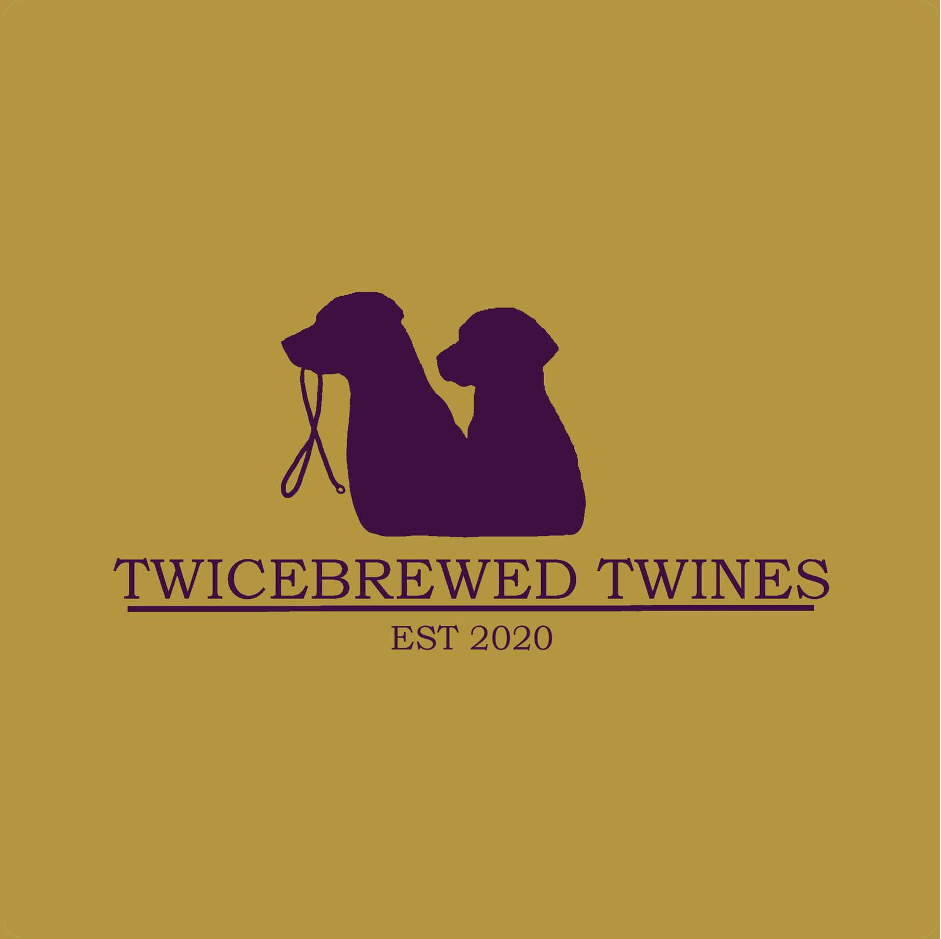 Twicebrewed Twines are a small, independent cottage business providing bespoke handmade items for all of your working dog and dog training needs.
https://twicebrewedtwines.myshopify.com/
This includes:
Slip leads
Whistle Lanyards
Training collars
Large range of Sporting Saint Dummies
Game Carriers
Whelping Collars
We are proud sponsors of Dove Valley Working Gundog Club and also offer a 5% discount to all members 😊
Please have a look at our website at our extensive range of products and please contact us to claim your discount
Henry: 07792 659728
Danielle: 07807 173444